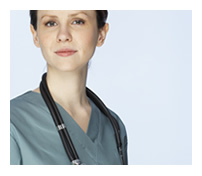 The Legacy Donor Foundation has received a grant from the State of Louisiana through the Office of Motor Vehicles to study the attitudes of physicians and healthcare providers regarding organ donation.
The purpose of this educational activity is to encourage physicians, residents and medical students to expand their knowledge and understanding of organ donation and to improve physician-patient communication about organ donation.
This activity is designed to educate physicians on ways to initiate discussion regarding organ donation with their patients, particularly those patient populations who, in the past, have been less likely to be donors (i.e., African-Americans and Latinos). The physician-patient dialogue is an opportunity to dispel patient's misconceptions and fears about organ and tissue donation and for physicians to determine the patient's end-of-life wishes.
Principal Faculty*
Ana Hands, MD – Program Planner and Author, Ochsner Health
Kirsten Heintz – Program Planner and Author, LOPA
Nicole Labadot – Program Planner and Author, Legacy Donor Foundation
Jeanette Slakely – Program Planner and Author, Legacy Donor Foundation
Medium and Method of Participation and Completion:
Adobe Acrobat® Reader is required for viewing. A free, downloadable version may be found at www.adobe.com
The course takes approximately 1 hour to complete.
Course Access and Final Presentation: Physician Education Program
For educational purposes only, CME qualifying dates have passed.
Additional sources regarding the content of this course: